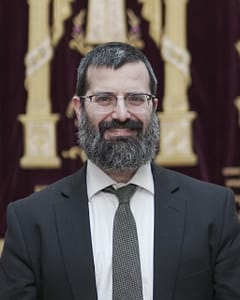 Originally from Denver, Colorado, Rav Riber is the Rosh Kollel and Rav of the Somerton Community. He served as a Rebbi and Mashgiach in Aish HaTorah, Yerushalayim, for ten years before moving with his family to Philadelphia to take the helm in Somerton. 
Prior to that, Rav Riber learned for over a decade at the Mir Yeshiva in Yerushalayim. He learned under HaRav Asher Areili shlita, and from there spent several years in a Brisker chabura. Then he studied in an Issur v'Heter chabura, where he eventually gained his semicha. In addition, he had the opportunity to develop close relationships with HaRav Yitzchok Berkowitz shlita and Rav Reuven Leuchter shlita. Rav Riber and his Rebbetzin have dedicated themselves and their energies to leading and developing the community ever further. 
Originally from Queens NY, R' Doniel attended Mesivta Ateres Yaakov (M.A.Y) in the 5 towns for high school. He learned in Yeshivas Ohr Yerushalayim, and then Yeshivas Bais Yisroel. He eventually joined the kollel after getting married to his wife Estee. A talmid of Rav Doniel Lehrfeld shlita and his uncle Rav Yehoshua Liff, he has also learned machshava with Rav Dovid Kaplan shlita.
After 4 dedicated years in the Somerton Kollel, R' Daitchman taught the 9th grade Bekius shiur in Mesivta Yesodei Yisroel of Elkins Park. Rabbi Daitchman is now an 8th grade Rebbi in Politz Hebrew Academy of Philadelphia, the local elementary school. This allows him to continue his commitment to the kehilla by enriching the local students and preparing them for Yeshiva. His many years of experience working with the community as a Kollel member made him a logical choice for the Kollel's Program Director. Now he fills this role with dedication and passion.
He has a close relationship with the teenagers in our community, and hosts a Shalosh Seudas for teenagers every week.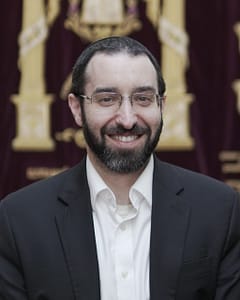 Rabbi Yaakov Tzvi Hoffman
A native of California, R' Yaakov Tzvi met his wife Chana while studying in University in Santa Barbara. They then headed to Yerushalayim to dedicate themselves to full-time learning. There he studied at Aish HaTorah for six years, eventually earning semicha under Rav Tzadok Cable.
Afterwards he and his family spent five years in Bloomington, Indiana doing campus kiruv at Indiana University. The skills he developed there, he has brought with his other talents to serve as the Kollel's Operations Manager.
Second Seder Rosh Chaburah
R' Moshe is a native of Toronto, Canada. He learned in Yeshivas Mir Yerushalayim, then after his marriage to his wife Chana studied under R' Lamet's Kollel in Romema. Meanwhile, he simultaneously pursued the Ner L'Elef program. He also received semicha from Rav Avigdor Nevinzhal during his tenure in Eretz Yisroel.
R' Moshe and his wife Chana arrived at the Somerton Kollel of Somerton in 2016. After serving as a full-time member in a very active capacity for several years, he assumed the role of the Kollel's second seder Rosh Chabura. He leads the yungerleit through their bekiyus limud, being there reliably to talk to in learning and provding excellent chaburos. In addition, R' Moshe serves in one of the local day schools as a morning Rebbi and director of Limudei Kodesh.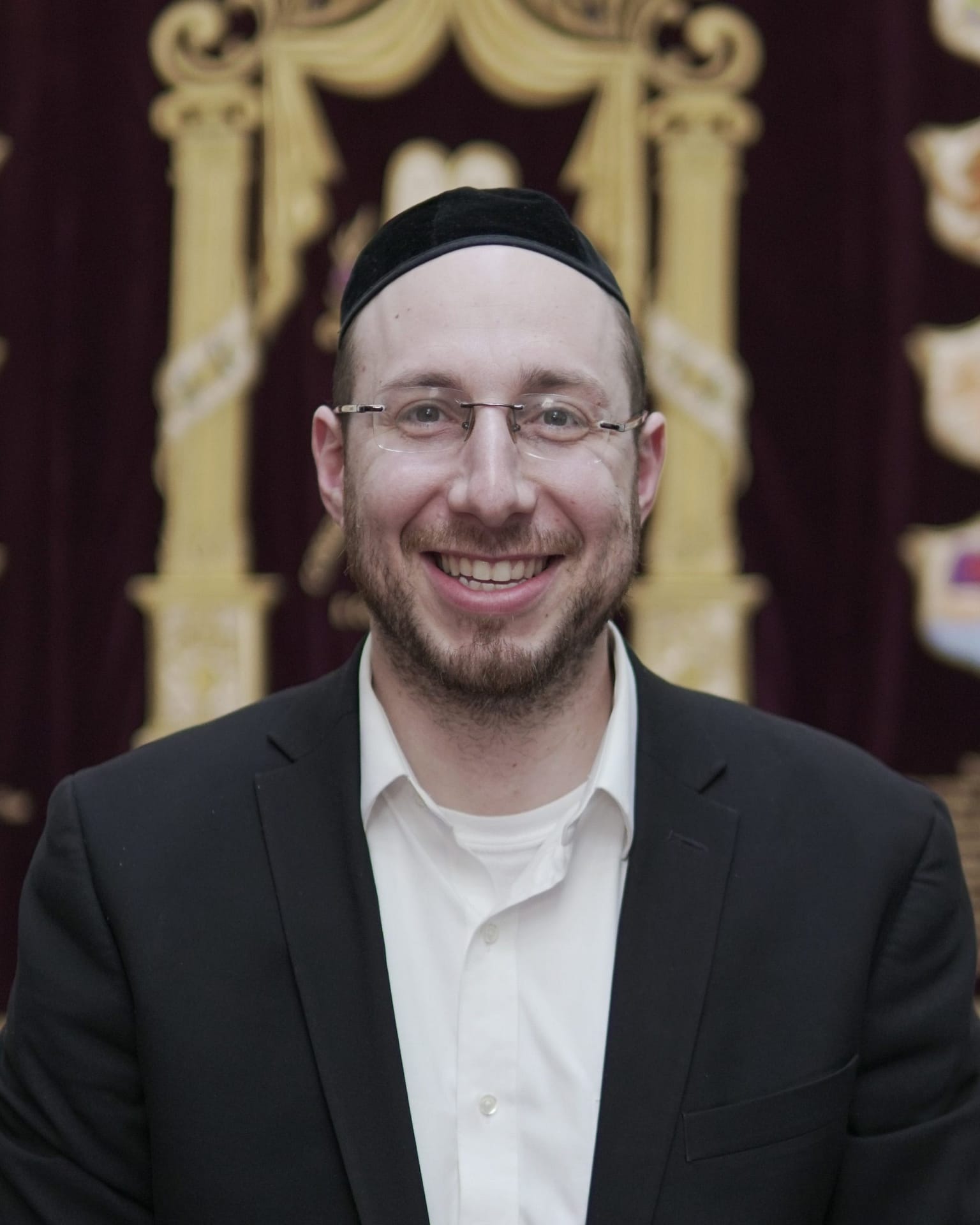 Born in Moscow and moving to Scranton, PA, at a young age, R' Aryeh Leib is a veteran member of the Kollel. He has bonded with and is beloved by community members of all ages. Our competent Youth Programming Director, running the local Avos uBanim and other programs, he brings his multiple talents to the Kollel. As well as enhancing our programming with his culinary skills and outstanding musical abilities.
R' Aryeh Leib learned in Nesivos Aharon in Eretz Yisroel for many years prior to his marriage to his wife Sasha. Together with his wife, a central member of the community's Neshei, they are raising their beautiful family in Somerton.
Originally from Boro Park, R' Yiddy graduated from Mesivta Beis Ahron Tzvi D'Veretzky in 2012. From there he went on to learn in the Philly Yeshiva Beis Medrash. There he was zocheh to hear shiur from R' Shloima Dick, R' Shalom Kamenetsky, and R' Shimon Yehuda Svei. He then went on to Beis Medrash Govoha, during which time he got married to his wife Chaya. He and his wife started their marriage in Eretz Yisrael where R' Yiddy learned in the Mir by R' Asher Arielli. 
In 2018 he and his wife returned to the States and settled in Lakewood where Yiddy returned to BMG. In 2020 he and his family made the move to Somerton to join the Kollel and growing community. R' Yiddy has since established his place in the Kollel quite firmly. Now contributing much to the activity and Kol Torah during seder, and endearing himself to all levels and ages of the kehilla.
R' Pinchas was born and bred in Brooklyn. He graduated from Yeshivas Rabbeinu Samson Raphael Hirsch of Washington Heights under the auspices of Rabbi Zacharia Gelley. He subsequently spent over three years in the Beis Medrash program of Yeshivas Aish HaTorah in Yerushalayim under Rabbi Moshe Leader shlita, Rabbi Meir Riber shlita, in addition to receiving valuable shimush from luminaries in the kiruv world. 
R' Pinchas met his wife, Sarah Raizl, herself a Philadelphia native, and joined the Kollel a year ago. Since then, he has carved out his place as a critical member of the Somerton Community Kollel. Now he puts his skills and charm to use to benefit the bochurim and children of the community.